Pop-Up Events Organization: Archival Toronto Summer 2017
Planned, organized and managed the first "archive" fashion and vintage focused pop-up shop and gallery in Toronto.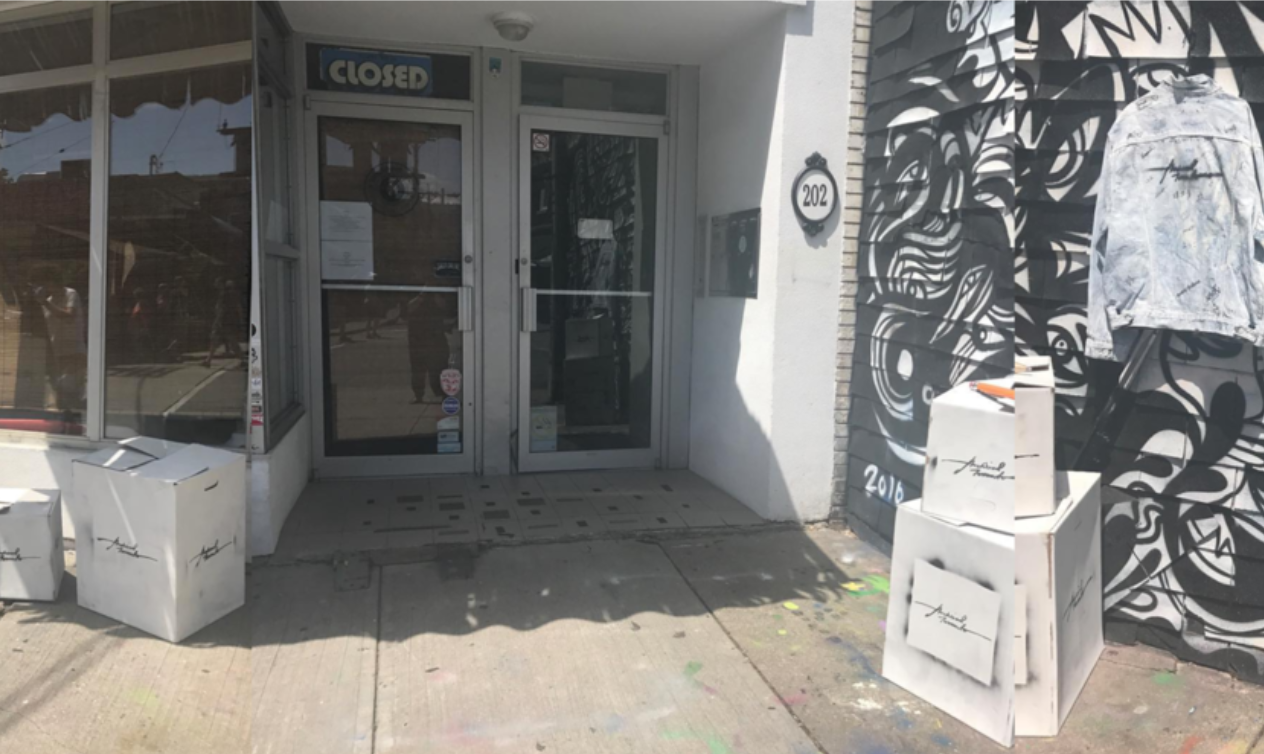 External design
Revolved around the designers we focused on, particularly: Martin Margiela. Transforming the rented retail space into a unique and interactive art installation, with movable elements in the form of the hand-painted boxes that can be fashioned to the attendee's taste.
A painted vintage levis denim jacket served as our "Guest Book" inviting customers and passers-by to write/draw whatever they wanted; creating an immidiate creative outlet for our audience.
Internal Design
The internal design was tailored to ensure a singular path that funneled customers thru to visibly see every SKU and gallery piece which maximized interaction with the pieces, each other and the staff.
The logic of the internal decor enforced minimalism to ensure the clothes are always the primary focus.
Organization
We worked with Longboard Living in Kensington Market as our venue partner. It was organized in two months: sorucing 100 SKUs and generating $13,000 in gross sales in the span of 4 days.